Think of a Number
synopsis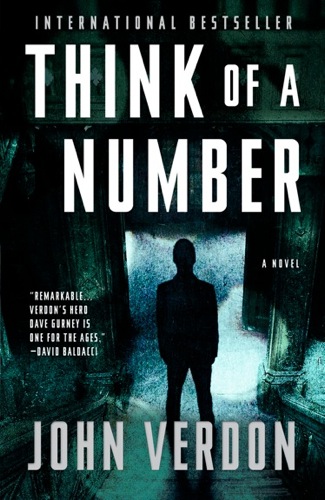 "Spectacular and mind-bending" —Tess Gerritsen
An extraordinary fiction debut, Think of a Number is an exquisitely plotted novel of suspense that grows relentlessly darker and more frightening as its pace accelerates.
Arriving in the mail over a period of weeks are taunting letters that end with a challenge,"Think of any number…picture it…now see how well I know your secrets." Those who comply find that the letter writer has predicted their random choice exactly.
For Dave Gurney, just retired as the NYPD's top homicide investigator and forging a new life with his wife in upstate New York, the letters are oddities that begin as a diverting puzzle but quickly ignite a massive serial murder investigation.
As Dave matches wits with his seemingly clairvoyant opponent, his own tragedy-marred past rises up to haunt him and his marriage approaches a precipice. In the end, fighting to keep his bearings amid a whirlwind of destruction, Gurney sees the truth of what he's become – what we all become when guilty memories fester – and how his wife Madeleine's clear-eyed advice may be the only answer that makes sense.
A work that defies easy labels — at once a propulsive masterpiece of suspense and an absorbing immersion in the lives of characters so real we seem to hear their heartbeats – Think of a Number is a novel you'll not soon forget.