John Talks about His Life — Past and Present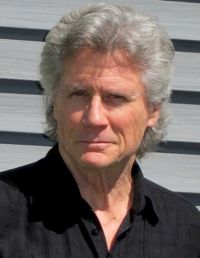 As far back as I can remember, I wanted be somewhere else, have something else, perhaps even be someone else. There was always a set of circumstances on the far horizon that I yearned for. The present was a place to escape from.
Going away to college didn't help. Working as a stunt man in a theme park didn't help. Devoting myself obsessively to martial arts didn't help. Sports cars and motorcycles didn't help.
I wanted to be a writer, but I also wanted to make a living. So I became an advertising writer. I pursued that career from the alcoholic sixties to the workaholic nineties, eventually pursuing promotions into a job that had very little to do with anything I was good at.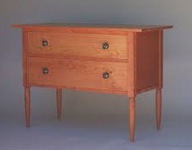 I left advertising to do something completely different — still chasing that "something" on the far horizon. I studied woodworking and started building Shaker-style furniture, an occupation I immersed myself in for the next ten years. Along the way I also got a commercial pilot's license, as an alternate route to the horizon, but that's another story.
When my wife left her teaching job in New York City, we moved to the country — to a beautiful part of the western Catskill mountains. And then, for the first time in my life, I stopped wanting to be somewhere else. Being here felt wonderful. I finally stopped looking into the future for my magic kingdom. The sweet, peaceful world my wife and I found here was what we'd both been dreaming of.
After we made the move, I began reading a lot more — mostly mysteries. I discovered not only that I truly loved classic detective stories — in all their varieties from Conan Doyle to Ross Macdonald to Reginald Hill — but that I was fascinated by the form itself, the mechanics of constructing the hidden crime and gradually exposing it.
I was talking about this process one day to my wife, Naomi, when she made a simple suggestion: Why don't you write a mystery novel of your own? With some misgivings and considerable fear of failure, I decided to try it. The result, two years later, was Think of
a Number.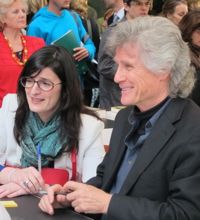 John with his Spanish editor at 2012
Barcelona book signing
Its subsequent success in the marketplace, as well as with critics, astounded me. My agent and my publisher urged me to write a second novel featuring the same central characters. The result of their encouragement was Shut Your Eyes Tight, which became another international bestseller, translated into more than 20 languages. The third novel in the Dave Gurney series, Let the Devil Sleep, was published in 2012 and the fourth, Peter Pan Must Die, in 2014. The fifth, yet to be named, is on the way.
I continue to be amazed and delighted.
Our children from our former marriages are good people — honest, humorous, smart, successful. Our grandchildren are all that grandchildren are supposed to be. My wife and I are happy. Grateful for the lives we've been given. Grateful to have each other.